Hi Everyone,
This week I wanted to share some simple helpful information on how to prepare for your newborn photography session. My style is Fine Art Lifestyle, which means that I will come into your home and beautifully capture the essence and feeling of this fleeting moment in your life!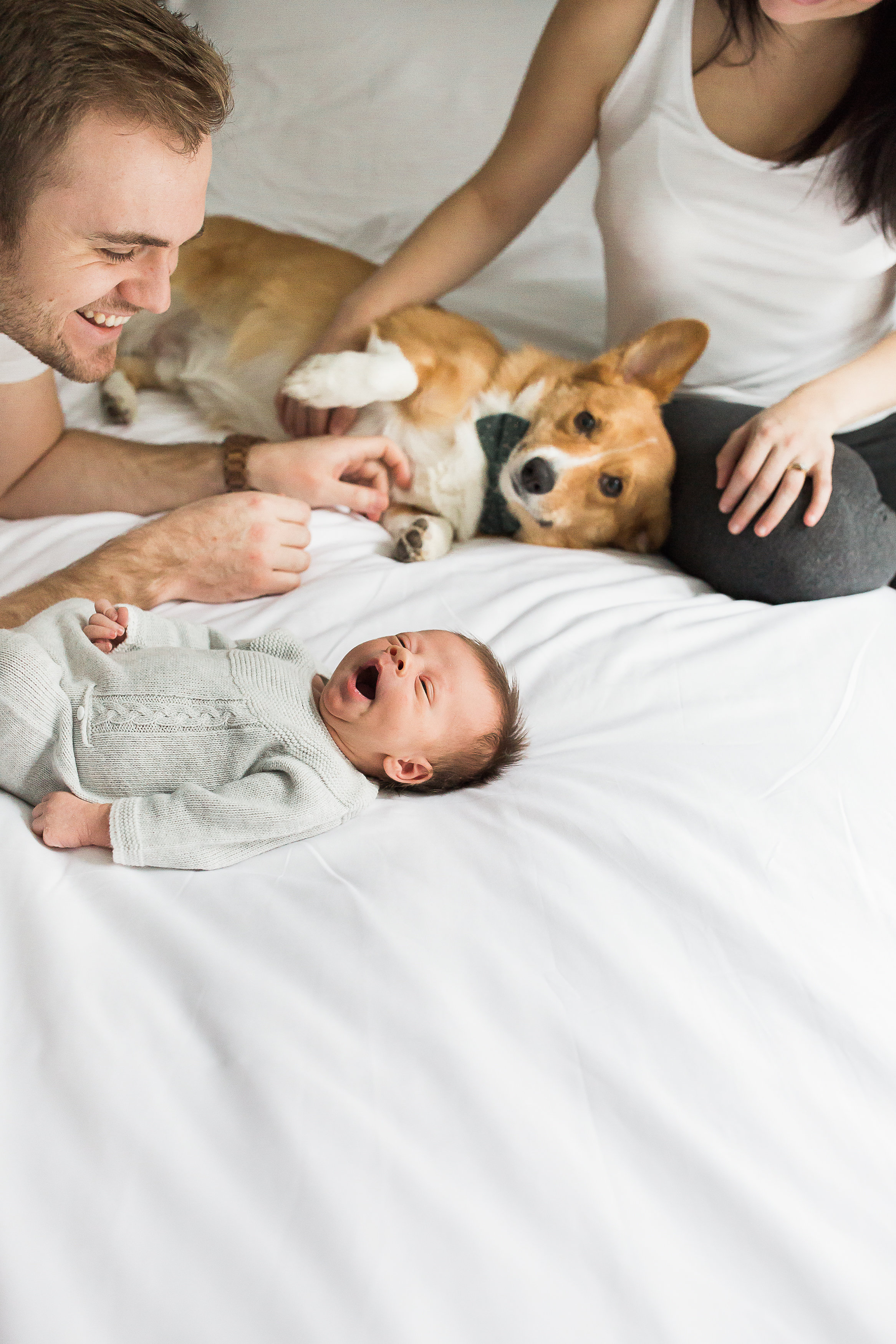 The best location to have your newborn session is at home. This is where you and your baby will be most comfortable. This is where you will be most real and authentic. Think of a couple of rooms you would like to feature, this could be your bedroom, the nursery and either a living room or family room. The rooms with natural light work best. If we are taking photos in one of the bedrooms, it's best to use white bed linens.
I recommend you feed your baby as much or as little as he or she wants about 20 minutes before the session. Newborn sessions can take some time and that is okay. Your baby is perfect the way he or she is. I let baby guide the session. What is important is that we capture this beautiful time in your life.
Keep your home a little warmer than normal. Your baby will crave being warm, especially if they are in next to no clothing. Please turn up the heat in the winter and leave your A/C off in the summer.
Do your best to clear the rooms of any items that you do not want to be in photos. This way the focus can be on you and your little one. (Please don't feel like you have to clean the house before I arrive. I know what it's like to have a newborn! Focus on one or two rooms we can use, and if you don't have the time, (or are just exhausted) we can easily clean up an area that we want to use for photos while I'm there.)
Your baby is perfect the way he or she is! I suggest you have your baby in a simple white onesie that is form fitting with no graphics or words. I will likely take it off and get some nude or near nude photos as well. It's nice to be able to capture some of those little rolls. If there is an outfit you want to capture, have that ready to go as well.
Mom and Dad - wearing something you feel comfortable and good in is key. I suggest light neutral colours. A t-shirt and jeans or an outfit you feel best in.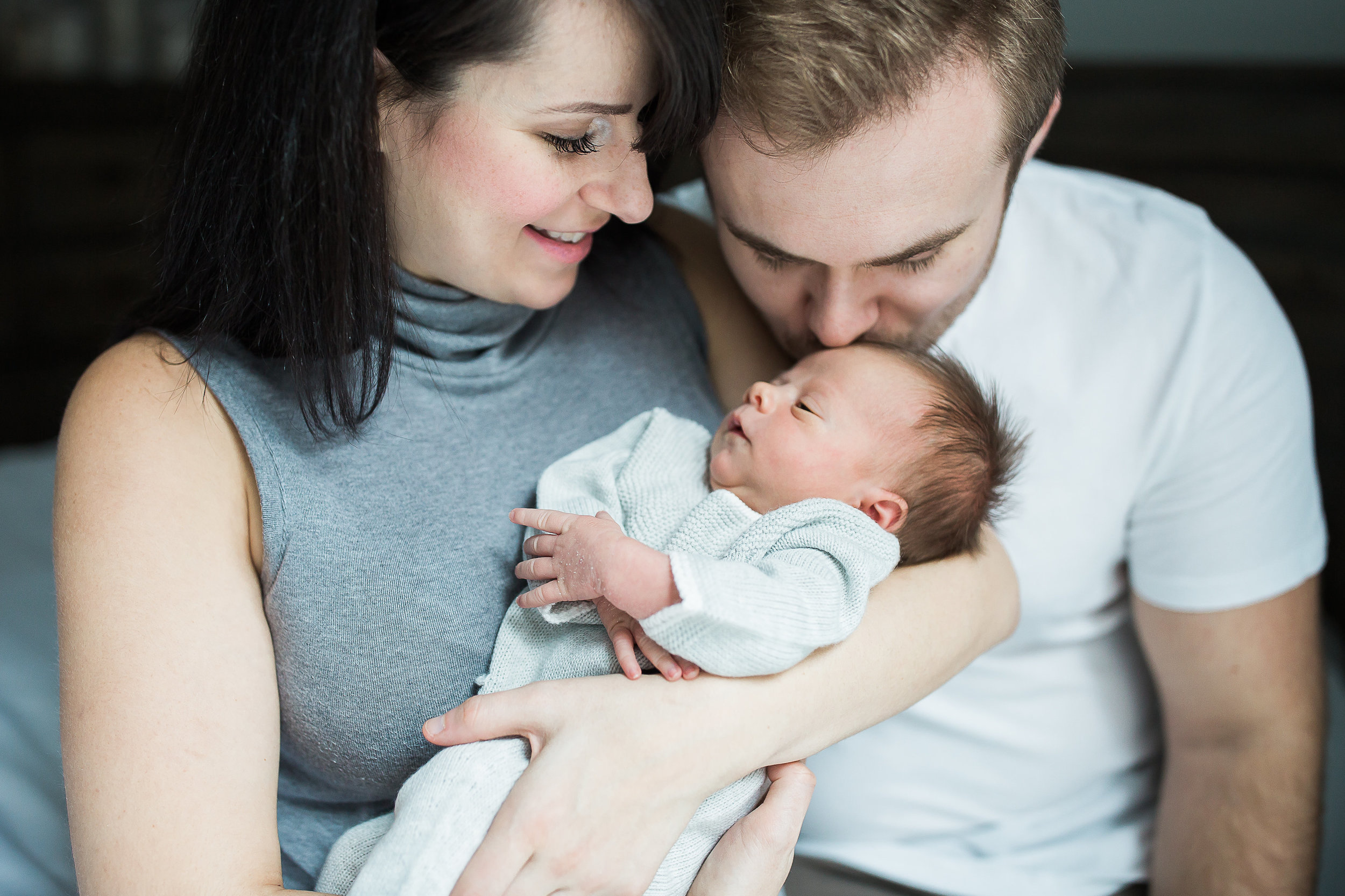 A final note about siblings- I know exactly what it is like to have a new baby. I have two of my own and I know how big this change is for the siblings in the house. I usually try and get sibling and family photos right at the start because the sibling may lose interest quickly. I have no major expectations for the siblings and will never force them into doing anything they aren't comfortable with. It is best to prepare the sibling for the session by telling him or her that a friend is coming to visit and take some photos of your family.
A newborn lifestyle photography session is supposed to be fun and relaxed. Follow these tips and enjoy capturing this special milestone!
Please feel free to email me with any further questions: hello@melissamarques.com